Aluminum metal mesh solvent trap 1.1875x24 fuel filter with 1/2x28 5/8x24 for 22lr 9mm
Description:
1. The solvent trap is made from Military Grade 7075 aluminum, with the internals composed of 5 metal filter wipes.
2. With metal mesh oil filter, you can remove oil stains, better cleaning effect and more high temperature resistance .
Specifications:
Length: 190mm 7.5''
Diameter: 1.50''OD
Thread on tube: 1.375x24
Build Materials: 7075 Aluminum
Mesh Materials: Stainless Steel
Finish: Black Anodized
Weight: 347g 12oz
Thread Mounts: 5/8x24 + 1/2x28


Package Included:
1x Solvent Trap Tube
1x Sealed End Cap
2x End Cap (1 2x28+5 8x24 Thread)
5x Cup
5x Metal Mesh Filter
Drilling Jig:
1.5''OD Metal Mesh Baffle Cup Stainless Steel Jig Drill Guide Fixture Tool, for our Metal Mesh Cup kits or 1.33 Inch form 1 Cup Kits, this fixture allows for easy drilling cups and end cap of our solvent traps.

Utilizing a hardened steel drill bushing this fixture will give you years of use.
Material: 7075 aluminum and stainless steel.
Diameter of center hole:
.22 caliber - 9/32 - 0.2813"
30 caliber - 3/8 - 0.375"
9mm - 27/64 - 0.3906"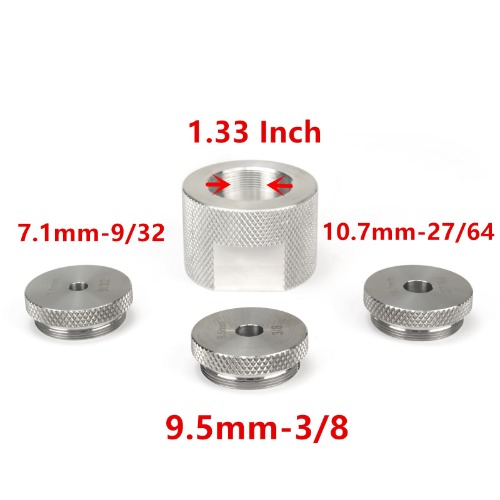 Included in this kit:
1x aluminum Top fixture
3x stainless steel Bottom Cap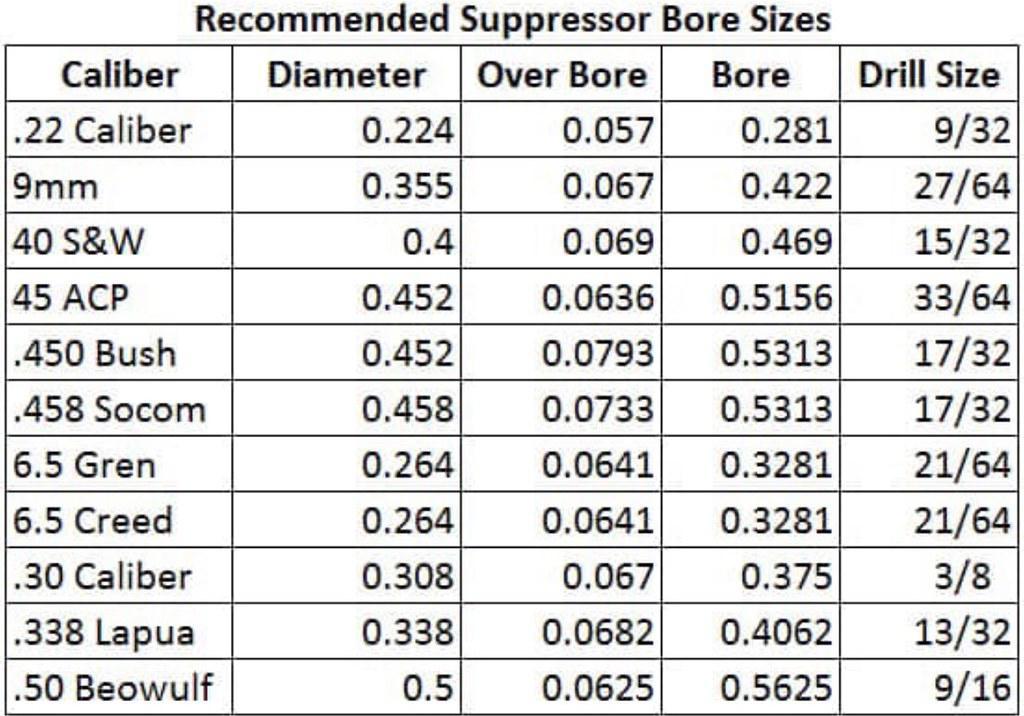 Description of Booster:
Introducing the new Booster.The use of the booster assembly allows your device to properly cycle when the weight of a solvent trap is added to the end of your device.
Most semi-auto device with a browning type action will require a booster to properly cycle.

Booster assembly includes piston
Booster threads are 1.1875x24.
For semi-auto device only.

Weight: 0.12 lbs(3.8oz)
Dimensions: 2 x 2 x 2 in

Size: 1/2x28, 9/16x24, .578x28, 13.5x1LH, M16x1 etc.




What are in the booster?
1x Aluminum Black Body
1x Aluminum Black Cap
1x Stainless Steel Spring
1x Stainless Steel Piston
1x Wrench
NOTE: There are two types of booster. Function, material are the same, the only difference is the shell.
If you need to specify please note, otherwise random shipping.